Relax and immerse yourself in 1960s whimsy, "modern-style" and with a cool Thai vibe at the Grand Hotel Buriram.
Refurbished for travellers seeking a unique stay, we offer a world of traditional furnishings and relaxation where everyone is our star guest. Enjoy a delicious complimentary breakfast designed to get adventurers energised and ready for exploration, whilst our dedicated team work hard to ensure that your stay is nothing short of five-star.
Get a good start to your day with a delicious breakfast in our cosy retro breakfast room.
Lean back in our 1960s designed chairs under original ceiling fans where you can relax in peace and quiet over a delicious breakfast meal. We select only the best homegrown produce and are committed to supporting local farmers, bread-makers and coffee growers.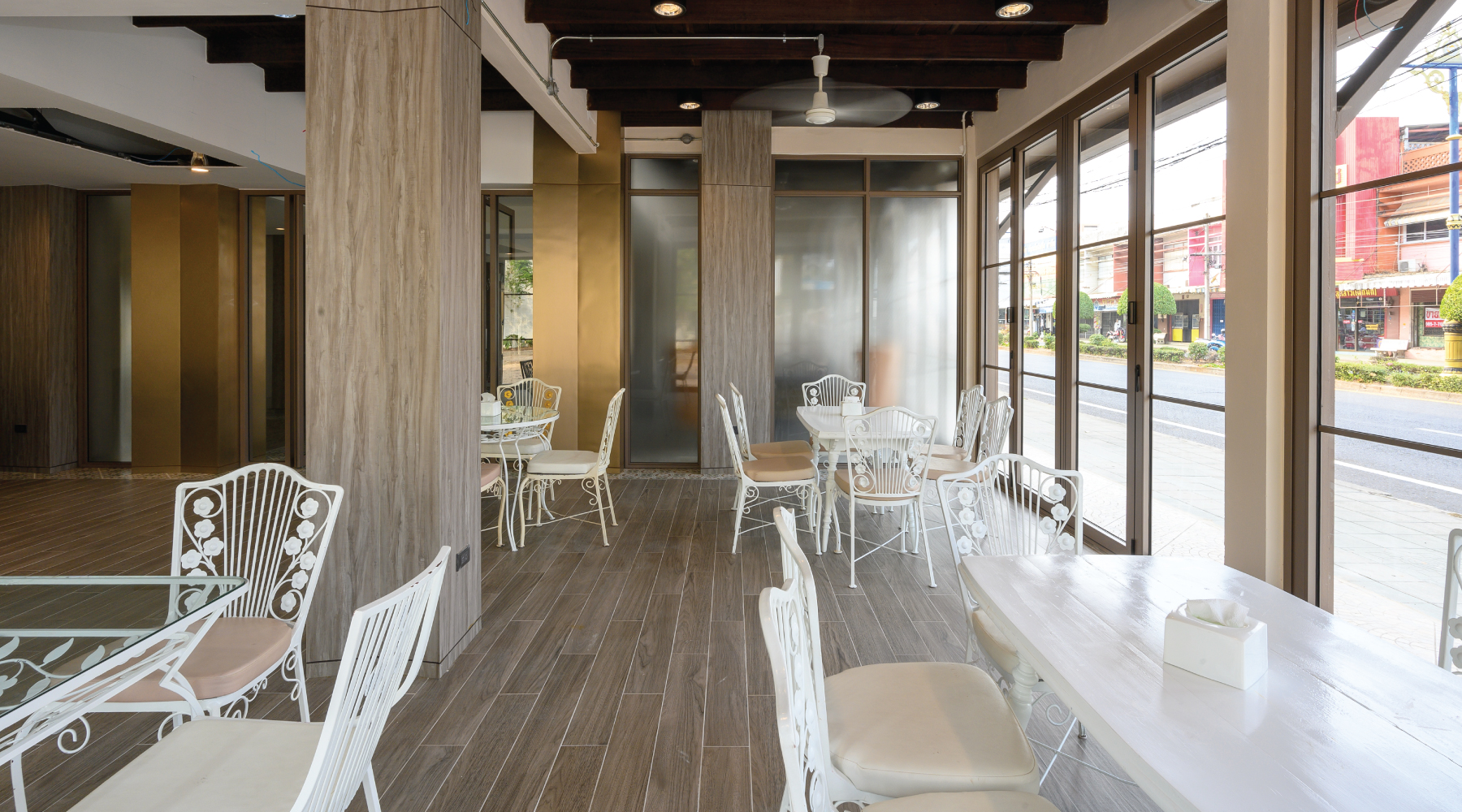 Our services and amenities are available to enhance your stay.
The Grand Hotel Buriram is more than just a hotel. We offer a wide array of services and amenities to make your time with us as comfortable and relaxing as possible. It's your stopover – enjoy it!
As well as being kind to our guests, Grand Hotel Buriram strives to be kind to the environment.
With the most up-to-date and upgraded hotel room facilities that will enhance our guests' experience, we also try to support environmentally and sustainable tourism. We are committed to developing environmental, economic and socio-cultural programmes that preserve the cultural heritage and support the local community.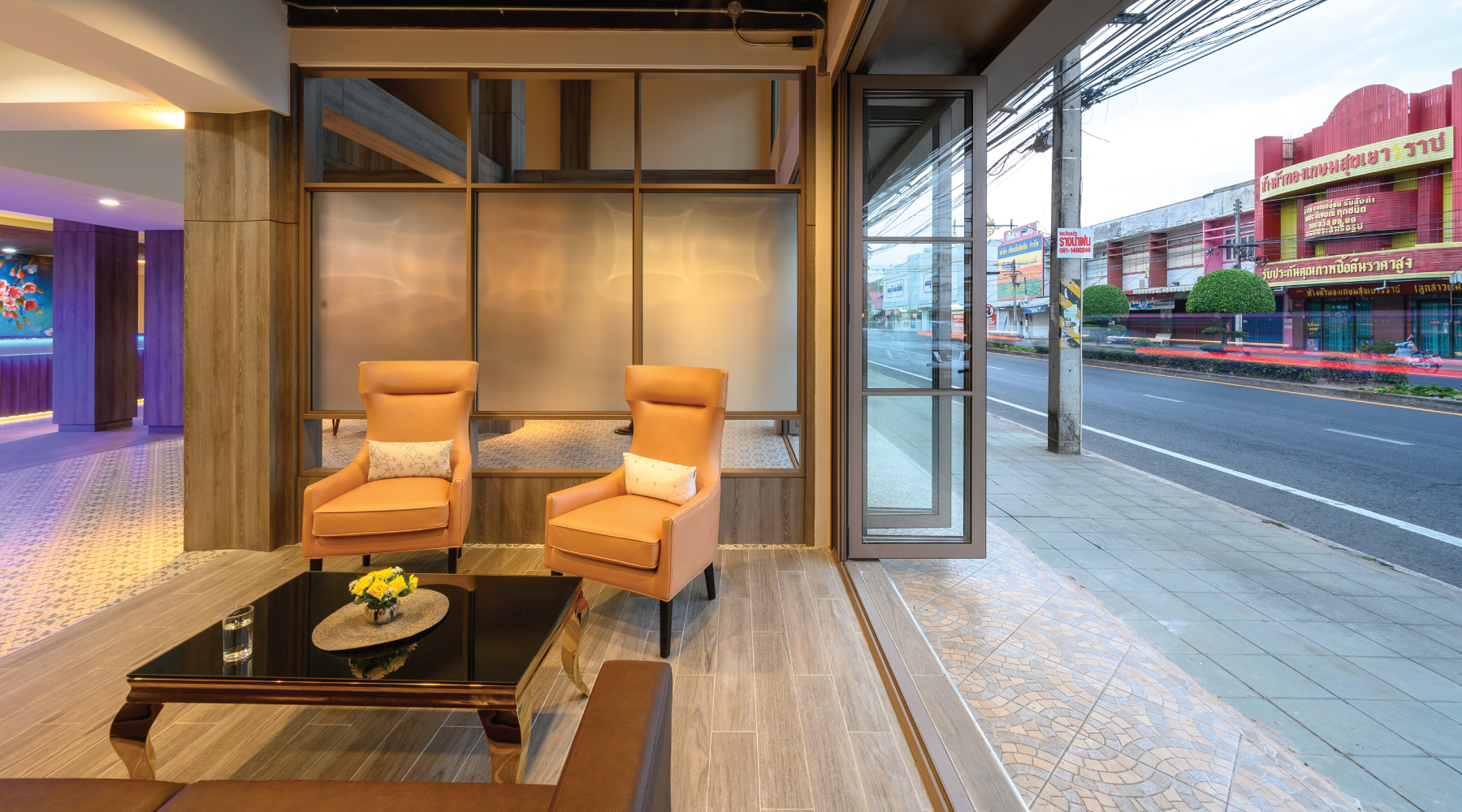 In the last couple of decades, hotel lobbies have become the centrepiece of the guest experience.
For many guests, socialising in the lobby is one of the most memorable experiences they take from their trip. This is the place where friendships are made, stories are told and experiences are shared. We therefore hope that our Lobby is a welcoming area for guests to interact freely with other guests and also our local regulars.
At the Grand Hotel Buriram, we pride ourselves on the ability to live life slowly, fully, and in the moment. We cherish the "…ahh moments" - those little instances where you kick back, let go and simply relax.
Fresh design and immersive social spaces make this hotel your ultimate playground. From stylish guestrooms to our bustling Lobby you can connect, play and chill out to your heart's content. Our fashionable Lobby is a hangout for visitors and locals alike and is where you can exchange stories of your travels or titbits that make Buriram special, whilst enjoying your morning coffee or evening drinks.

© 2023 GRAND HOTEL BURIRAM. ALL RIGHTS RESERVED.